You asked, we listened - our latest criteria changes
We're building a bank that works for you. That means, when you speak, we listen. And when it comes to mortgages, we've been out in the field listening to as many of you as possible.
What we've heard loud and clear is that some of our criteria needed to be updated to suit the way you work and the way your customers' lives work.
So, we've done just that - here are the latest criteria updates; all based on your feedback.
40 year mortgage term
Our maximum mortgage term has been increased from 35 to 40 years so your customers have more flexibility.
12 month employment history
We've reduced the proof of employment history from 3 years to just 12 months, so more of your customers can apply with us.
No maximum loan size for first time buyers
In support of first time buyers, we've removed the £300,000 limit to help them buy the home of their dreams.
LTV maximum loan size
We're increasing the maximum loan size available across our 75% - 90% LTV bands, taking effect from Friday 4th May at 5pm. See our comparison table below.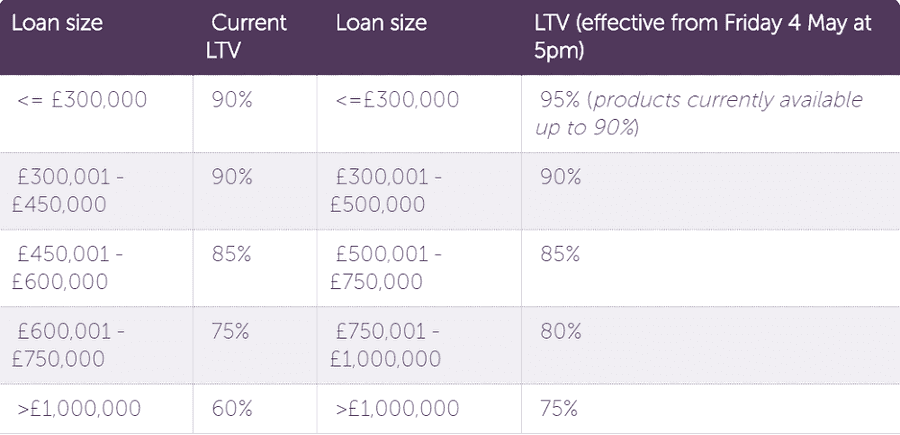 Property valuations
We've provided more clarity on some of the key issues affecting customers, including risk of flooding and Japanese Knotweed.
To review all the updates in full, take a look at the lending criteria on our website. And let your BDM know what you think of these latest updates, we're always listening!