Happy customers and even better relationships. Cassie Stephenson, Intermediary Support Manager, explains how the Atom bank app supports just this.
Our Atom bank app has so many benefits, it's not just for getting your customers through the mortgage process, it can help you too. Here are just some of the ways our app can help your relationship with your customers and make your life that little bit easier.
It saves you time
Your time is precious. We get that. Because of our app, you get more control over your time. You can choose to speak to customers only when it's really needed. That's because they'll get updates on the progress of their application through their app.
The app won't give them too much information though, just simple updates letting them know where they are in the journey – they get updates when you do. But they'll still call you for advice.
It strengthens your relationship
The app won't take away your relationship with your client – it will just add to the positive experience they have with you and Digital Mortgages by Atom bank. We want them to complete their mortgage remembering how smooth the process was and how well informed they were throughout.
The app makes your customer feel part of the journey and they'll still always come to you for advice and expertise.
It's even more support for your client
We give 24/7 support for your customers, through the app, so if you're ever not available, the app means your customer always has someone to call. Your customer is never on their own. We're always here.
And remember, if the app's ever down (which is rare) we're here to help around the clock, every day of the year.
Remember, it's straightforward and simple to explain
And age is not a barrier. Did you know our oldest customer is in their nineties? That means, they've downloaded the app, set up their security using biometrics and been able to navigate their way around. Age was not a barrier to them. Neither is technical knowledge – it's so straightforward.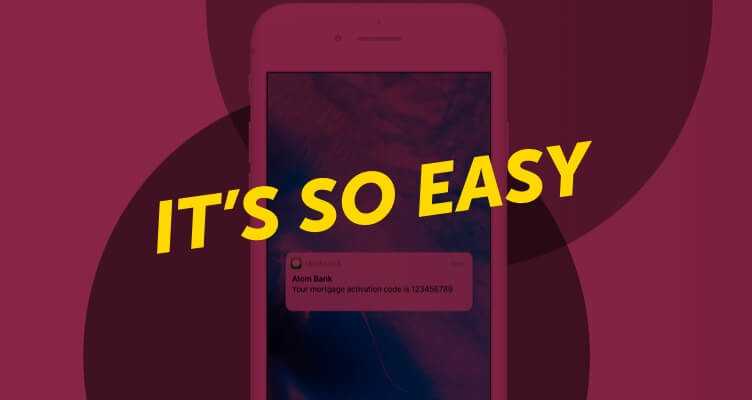 ##How your customer can get more help with the application
Share our help videos with your customer so they can learn about the app themselves you can watch them too.
They can contact our customer services team too with any more questions on 0333 399 0050.
More info about the app
Read about the essential app must-knows Five things you need to know as a broker
Show your customer the guide (PDF) Customer Guided Walkthrough PDF