If an outfit helps a person to feel confident and live and breathe our values, we welcome their individuality with open arms.
What do Mark Zuckerberg, Steve Jobs and Richard Branson all have in common?
Ok, well we know they're all super-successful, billionaire entrepreneurs, but did you know that they have all shirked traditional work attire?
Mark Zuckerberg is known for his hoodie and jeans, Steve Jobs was known for his black polo necks, and have you ever seen Richard Branson wear a tie? He has a well known dislike for them, naming them one of the "most useless exports" to come out of Britain.
So if leading figures in technology and banking adopt a more modern day approach to their work attire, why are people still shocked when they visit our HQ to find us in our Atom-branded hoodies? From comfy sweats with trainers, to bang-on-trend embroidered denim, right through to vibrant blazers and cravats, there's certainly no dress code at Atom, and why should there be - we're all different and we celebrate that.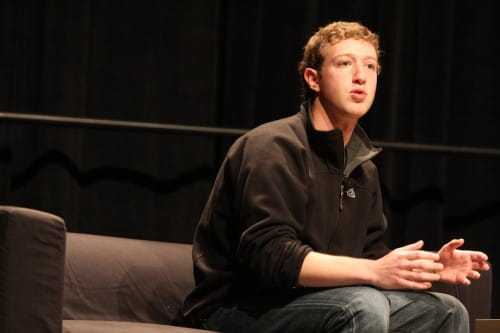 Some may disagree.
Many industries are still steeped in tradition, especially banking. Nip through the City of London on any weekday and you'd be hard pressed to find any denim or sneaks in a sea of high-end, tailored suits. It's just not the done thing.
But does 'the done thing' improve productivity or encourage innovation and creative thinking? We tend to think not, after all - our aim is to disrupt.
A 2012 study called Enclothed Cognition at Northwestern University in America followed students working in a scientific lab. Students either wore a doctor's coat or a painter's coat whilst working. It found that those who were told they were wearing the 'doctors coats' made about half as many errors, benefiting from heightened attention. The students wearing what they believed to be a 'painters coat' made no such improvement. This supports a notion that we stay more focused when wearing what we perceive to be relevant 'work clothes'.
However, we could also argue that this supports the idea that clothing is symbolic, and therefore it is more about the confidence clothing can bring to an individual.
A study carried out by Professor Karen Pine from the University of Hertfordshire found that donning a superman t-shirt made participants believe they were stronger. Dressing like a super-hero translated into more confidence and the belief that they could achieve more.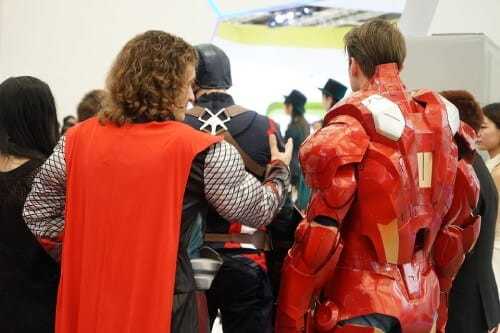 Suits you sir
We're yet to see anyone rock up on a Monday morning in an Incredible Hulk outfit but it certainly wouldn't be a problem here at Atom if they did. If an outfit helps that person to feel confident and live and breathe our values, we welcome their individuality with open arms. And in doing so, we join our peers in the tech world, with Apple, Google and Expedia all adopters of informal dress codes.
And whilst our traditional banking peers may continue to stick to their traditional work attire, we hope they'll appreciate that we're setting the precedent for a new kind of banking, and that comes with a new kind of style.
Image credit: Mark Zuckerberg - (CC) Brian Solis, www.briansolis.com, bub.blicio.us