For new and existing customers

Finance debt from another lender if it improves cashflow

Interest and fees paid by Government for 12 months

12 month capital repayment holiday
How we're supporting businesses
SMEs power our economy. We championed them in the good times and now we want to support them in the tough times.
We understand that this is a worrying and stressful time for business owners, so we're doing what we can to help.
We've been approved for accreditation as a new lender by the British Business Bank to offer secured loans through the Government-backed Coronavirus Business Interruption Loan Scheme or CBILS.
What is CBILS?
The Coronavirus Business Interruption Loan Scheme, delivered through more than 60 British Business Bank accredited lenders, is designed to support the continued provision of finance to UK smaller businesses (SMEs) during the COVID-19 outbreak.
The scheme enables lenders to provide facilities of up to £5m to smaller businesses across the UK who are experiencing lost or deferred revenues, leading to disruptions to their cash flow.
Who qualifies?
To be eligible for a CBILS loan, your customer's business must:
Be UK-based in its business activity

Be an SME with an annual turnover of no more than £45 million

Have a borrowing proposal which the lender would consider viable subject to the facility helping with short and medium term cash flow difficulties

Self-certify that it has been adversely impacted by COVID-19

Provide suitable security for a secured loan in line with Atom's commercial lending policy

Generate more than 50% of its turnover from trading activity

Not have been classed as a "business in difficulty" on 31 December 2019 and must not be subject to any current collections or insolvency proceedings.
Who is not eligible to apply?
Banks, building societies, insurers and reinsurers (but insurance brokers can)
Our exclusions
We won't accept applications from businesses operating in healthcare and social work or hospitality, food and accommodation services.
We'll only be accepting CBILS applications for refinance cases and cannot accept applications for any new purchase cases.
Business Interruption Payment (BIP)
Businesses who are borrowing through CBILS can choose to receive a Business Interruption Payment (BIP).
The Government will make a BIP to cover the first 12 months of interest payments and any lender-levied fees, such as valuation costs, on a CBILS loan. This means businesses will benefit from no upfront costs and lower initial repayments.
To further help businesses affected by COVID-19, we're also offering our customers an initial 12 month capital payment holiday on their CBILS loans.
Please note, as with any other commercial transaction, the borrower is always responsible for repayment of the full value of any loan facility supported by CBILS.
How do I apply?
We've got a straightforward application process, and you can get started now. You'll need to complete the following forms to apply for a CBILS loan:
We're anticipating a high level of interest in our CBILS loans, and as processing times are key to getting funds out to customers quickly, we will be controlling our application volume on a week to week basis to protect service levels for you and your customers.
What does this mean?
Quotes will be provided in the normal way via our TBDM or RBDM team, who will discuss your case, including eligibility, and provide you with indicative pricing (typically in the same working day as requested).
If you wish to submit a CBILS application with us, you must contact our Business Development team prior to submitting your application. The team will inform you of our capacity for the week and advise on our current processing times. They're available on 0333 399 0060, Monday to Friday, 9am to 5pm.
Support and help for you and your clients
This is such a challenging climate so we've put together resources and contact info to help you and your clients if they need it.
Your RBDM will be in touch to arrange more in-depth training for you and your firm. In the meantime have a look at our handy guides below to help you.
If there's something you'd like to talk to us about, just get in touch with our TBDMs who are on hand to answer your questions via businesssupport@digitalmortgages.net and 0333 399 0060, Monday to Friday, 9am to 5pm, or contact your Regional BDM.
If your clients need independent support they can contact Business Debtline, a charity who provide free debt advice for small businesses and the self-employed. Visit www.businessdebtline.org or call 0800 197 6026.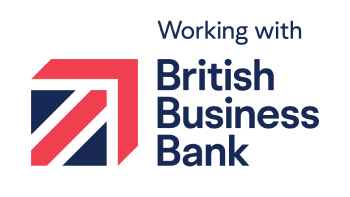 The Coronavirus Business Interruption Loan Scheme (CBILS) is managed by the British Business Bank on behalf of, and with the financial backing of the Secretary of State for Business, Energy and industrial Strategy (BEIS). British Business Bank plc is wholly owned by HM Government and is not authorised or regulated by the Prudential Regulation Authority (PRA) or the Financial Conduct Authority (FCA). Full details on CBILS and the list of participating CBILS lenders can be found on the British Business Bank website at: www.british-business-bank.co.uk/CBILS.