Atom bank continues to support SMEs through CBILS
Atom bank continues to support SMEs through CBILS
Atom has been approved for accreditation by the British Business Bank as a CBILS lender

Atom continues to champion SMEs with financial support during COVID-19

Enables Atom to offer loans to businesses affected by COVID-19, from £100,000 up to £5m (subject to assessment)
Atom, the UK's number one rated bank on Trustpilot, has today announced that it has been approved for accreditation as a new lender by the British Business Bank to offer loans through the Government-backed Coronavirus Business Interruption Loan Scheme (CBILS).
This means that Atom is able to offer secured loans to SMEs who have been impacted by the virus and they hope to be in a position to accept applications shortly.
The Coronavirus Business Interruption Loan Scheme, delivered through 60+ British Business Bank accredited lenders, is designed to support the continued provision of finance to UK smaller businesses (SMEs) during the COVID-19 outbreak. The scheme enables lenders to provide facilities of up to £5m to smaller businesses across the UK who are experiencing lost or deferred revenues, leading to disruptions to their cashflow. It supports a wide range of business finance products, including term loans, overdrafts, invoice finance and asset finance facilities.
As part of a CBILS loan, the Government offers a Business Interruption Payment to cover the first 12 months of interest payments and any lender fees, so smaller businesses can benefit from no upfront costs and lower initial repayments.
David Castling, Director of Intermediary at Atom said: "I'm delighted to announce today that we've been approved for accreditation as a new lender by the British Business Bank to offer loans through CBILS and we'll shortly be accepting applications in on this basis."
"We have as a bank continued to offer loans during the crisis but the CBILS scheme will allow us to accelerate our efforts to support UK SMEs in a time where they really do need financial support.
"Our business is provided through intermediaries and we truly value the relationships we have with our brokers in the UK and we welcome their support once again as we try to get cash out to firms when they need it most."
"We're here to help our brokers and our team of BDMs are on hand if they have any questions and to help with any CBILS queries."
Atom are able to offer the secured loans to new and existing customers and businesses are eligible if they:
Are based in the UK

Have an annual turnover of up to £45 million

Have a borrowing proposal considered viable by Atom, if it wasn't for the coronavirus pandemic

Are adversely impacted by coronavirus
The following businesses are not eligible to apply:
Banks, building societies, insurers and reinsurers (but insurance brokers can);

Public-sector bodies;Further-education establishments, if they are grant-funded; and

State-funded primary and secondary schools.
Atom bank CBILS loans are available via brokers who should contact their usual intermediary support team. More information on eligibility and criteria can be found on the British Business Bank website.
ENDS
--
Note to Editors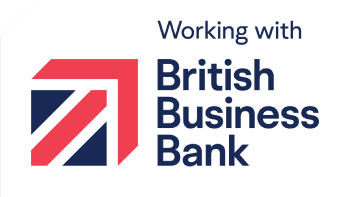 The Coronavirus Business Interruption Loan Scheme (CBILS) is managed by the British Business Bank on behalf of, and with the financial backing of the Secretary of State for Business, Energy and industrial Strategy (BEIS).
Full details on CBILS and the list of participating CBILS lenders can be found on the British Business Bank website at: www.british-business-bank.co.uk/CBILS
About Atom bank
After securing its banking license in June 2015, Atom bank launched operations in April 2016, offering market-leading Fixed Saver accounts and secured business lending for small and medium-sized enterprises ('SMEs'). From the start, Atom set out to build a bank designed to meet customer's needs and optimised for mobile technologies.
Atom launched its first mobile mortgage product in December 2016 and has taken £1.8bn in deposits and lent over £2.4bn to small businesses and homeowners to date. Atom was also named Best Online Best Lender at the What Mortgage Awards, voted by customers two years in a row. Since launch Atom has raised just over £450m of equity capital through the support of private and institutional investors, including BBVA and Toscafund Asset Management.
Atom's purpose is to change banking, creating a disruptive and digital bank whilst keeping costs low and passing back the value to its customers. This strategy is working. Atom's the UK's most trusted bank on Trustpilot with 97% of customers saying that they would recommend Atom on Reevoo. Recently Atom was awarded £10million by the BCR to drive much needed competition in business banking, fighting off 76 other submissions.
At the heart of the bank is the app, with a 24/7 support team on hand to help with any customer queries through phone, chat, email and social media. This team is part of a community of 420 working at their Durham HQ, with a small satellite office in London hosting another dozen or so members of the family.
Atom is an engaged and active part of the North East Community and in 2017 announced a four year STEM partnership with the Prince's Trust in North East England. Atom was listed in the top 20 places to work in the North East by the Newcastle Chronicle.
The Atom executive team are highly experienced, having built and run some of the most well-respected banks in the UK. CEO Mark Mullen has 30 years' experience in the sector and was previously CEO at the multi- award-winning telephone and internet bank first direct. The team are supported by a strong non-exec board, chaired by Bridget Rosewell CBE.